Some days are diamonds, and this day was one of them, to be sure! Minding my own business at the store, get a random call from a random number…and it's a girl calling, referred to me via a long time acquaintance. So, we arrange for her to swing by to do some test pics…and this chick was freakin' awesome! Great bod, great personality, and needless to say…we did more than a handful of test pics!
Turns out that Randi Tango hadn't really ever done too much adult work…some fetish here and there, so, of course, I spoke to her about shooting her first BJ on camera. She didn't have to think too long…although when I walked into the studio to shoot her, I could hear her speaking to a friend of hers on the phone about being a little nervous. Put it this way…when you are shooting the still photos for a blowjob scene, and the girl's telling you out loud to "Fuck my throat!", and we're not even doing the video yet…you just KNOW it's gonna be a great scene!
Let me assure you all, as well as Randi, that there was NOTHING for her to have even been nervous about….holy crap, this babe knows how to suck cock! When the Blowjob Beginners DVD of her is released…you'll see for yourselves!
You'll all be able to see her on MFC doing cam shows soon, as well! Here's a link to her profile page there!
RANDI TANGO on MFC
RANDI TANGO on TWITTER
In the meantime…here's a hot sample pic…with more to come later…lots more to come, I am sure! I may never let her out of my damn sight! 😉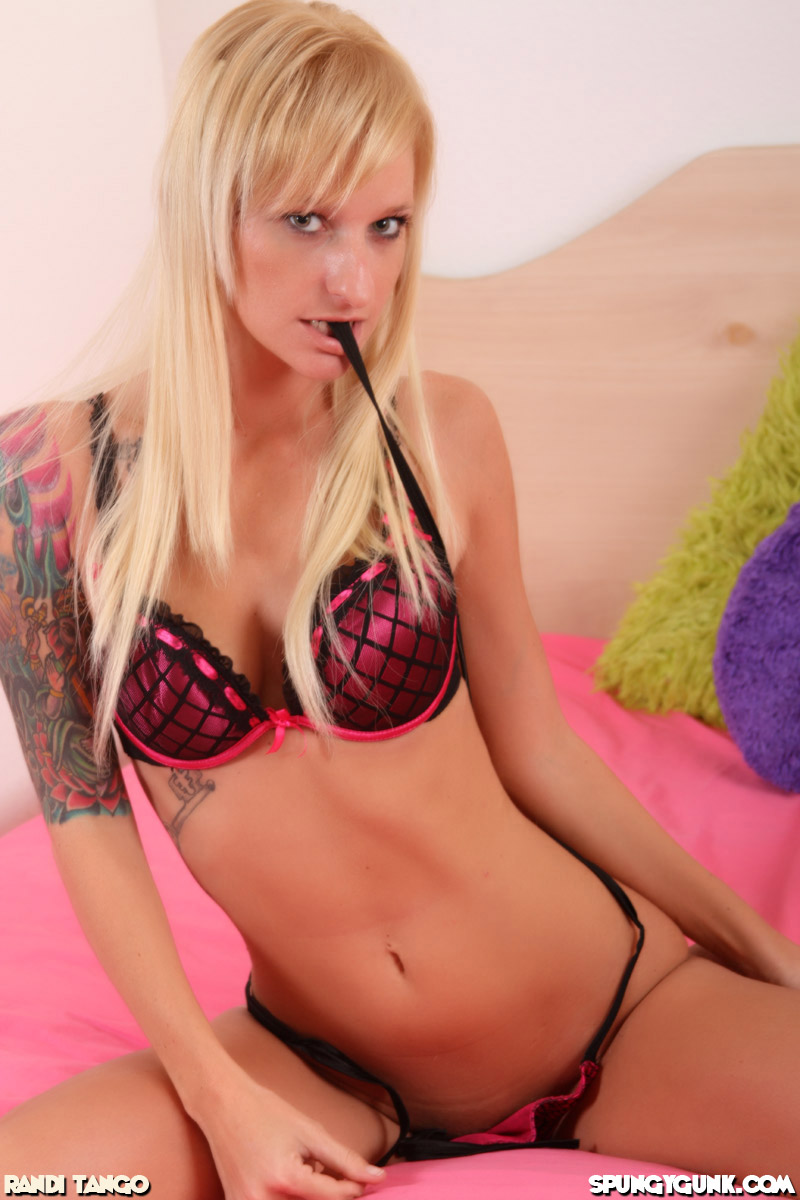 RANDI TANGO